Tags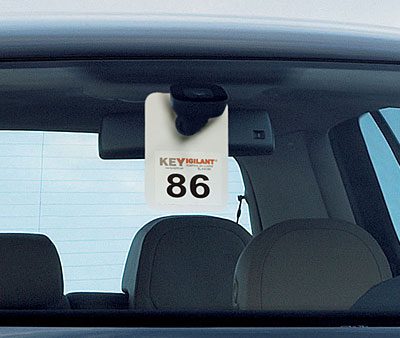 ---
For rearview mirror.
Have your vehicles numbered and organized at all times.
They can be customized with the logo and your brand.
Material prepared to resist the sun's rays.
Key Vigilant tags are especially designed to be used by car dealers and garages, since by just glancing at the vehicle, the user will identify the key in the system.